Regular price
Sale price
$11.00 USD
Unit price
per
Money Back Guarantee
Sale
Sold out
Non-greasy, fast-absorbing & hydrating body moisturiser with a subtle tangerine scent, perfect for young skin.
76% Certified Organic Content
A beautiful Body Lotion that will leave young skin nourished while softening & replenishing dry skin. The soft and beautiful fragrance of the Citrus Tangerina, combined with the jojoba balancing skin sebum and Aloe to sooth, heal and lightly moisturise, makes this exclusive formulation a superior Body Lotion.
or make 4 interest-free payments of $2.75 AUD fortnightly with
More info
View full details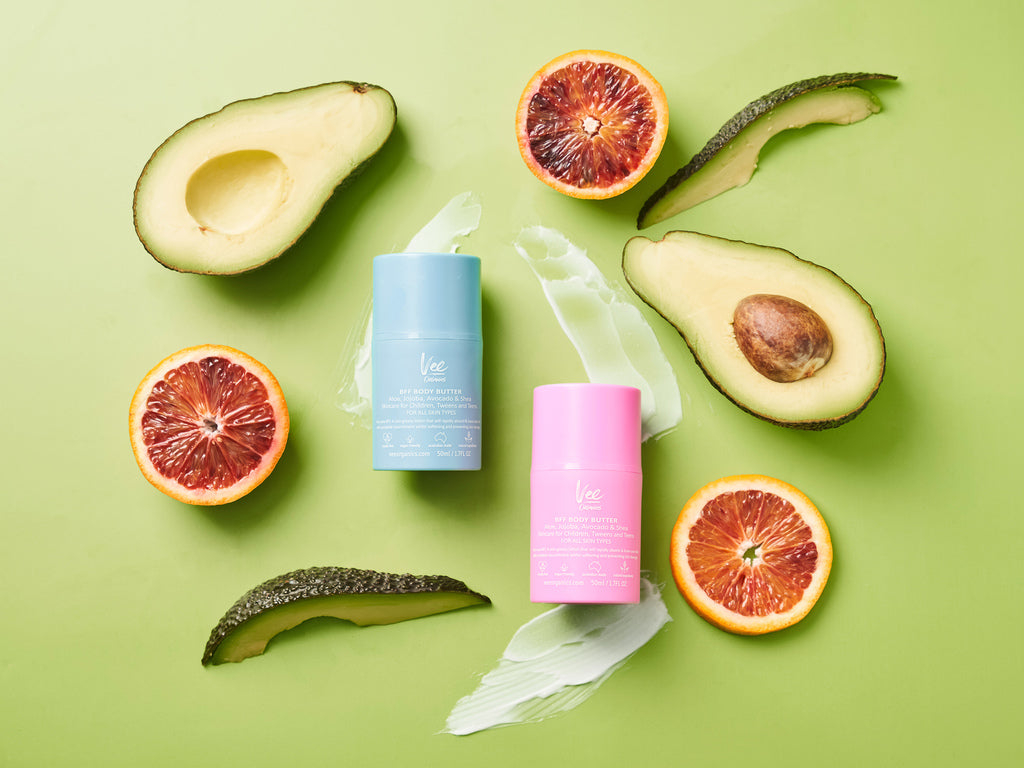 Sensitive, dry, oily, normal and combination skin types. More questions? Head to our FAQ's page.
Use if you are after that smooth radiant glow that you can only get from Mother Natures best ingredients. More questions? Head to our FAQ's page.
Because of its natural ingredient content this is safe for all skin types. However, it is always advisable Patch test 24 hours before use to make sure you get along. More questions? Head to our FAQ's page.
Made in Australia

Free Shipping

Natural Ingredients

Fast Worldwide Shipping
What We Put In
Rosehip
High in Vitamin C & used for damaged skin, where regeneration of new skin cells is needed. Rosehip Oil's vitamins, antioxidants & essential fatty acids reduce dullness, hydrate & even tone.
Shea
Nourishes the skin with its fat content & helps to soften the skin on your hands & feet to supple perfection. It is one of the best anti-aging ingredients stimulating collagen production.
Jojoba
A highly penetrating oil that closely resembles skins own sebum. Moisturising & soothing for all skin conditions. Anti-inflammatory & suitable for acne prone skin as it won't clog pores.
Avocado
In addition to vitamin E, avocado oil contains potassium, lecithin, and many other nutrients that nourish and moisturise young skin. They also minimise breakouts and improve skin elasticity.
Just as important is what we leave out
Paraben
& Sulphate Free
Cruelty Free
Vegan Friendly
Gluten Free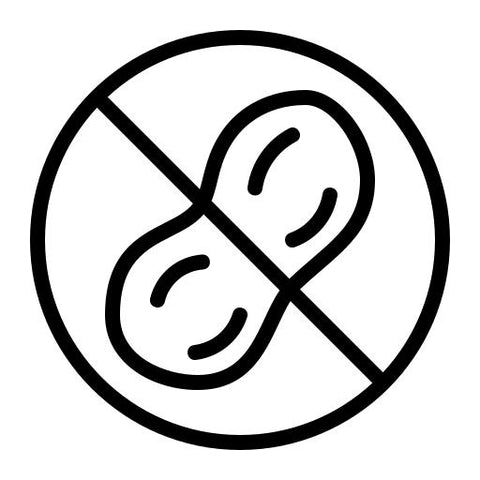 Nut Free
Directions For Use
1
after
Use after showering or bathing.
2
apply
To your entire body.
3
massage
gently massage into your skin to nourish and soften.
4
repeat
repeat 2-3 times per week to keep skin soft.
Our Philosophy
Everything you touch, or that touches you, matters.
With that in mind - our philosophy is to take a natural approach to skincare for young skin focusing on high quality ingredients that are not a fashion statement - timeless and effective, for healthy skin habits at an early age. We believe the best skincare is created with skin, health, and life in mind. This is why we have replaced the harsh and potentially ageing chemical ingredients traditionally found in skincare with the innocence and effectiveness of organic and natural alternatives. Vee Organics products soothe, hydrate, and promote anti-acne benefits for healthy, glowing young skin.
Our 4 Step Face Care Routine
1
Exfoliate
Our Silky Skin Exfoliant gently removes dirt & pollution from young skin.
2
Cleanse
Calm & balance the skin with our Breezy Cleansing Milk preventing breakouts.
3
Hydrate
Our Dreamy Lush Moisturiser rehydrates the skin keeping it supple.
4
Rejuvenate
Our Fab Face Oil works hard to repair issues such as scarring or acne.
Frequently Asked Questions
Are your products certified organic?

Vee Organics products contain up to 95% certified organic ingredients. Each ingredient that is certified organic is listed as so on the product labels and the website. All other ingredients whilst they may not be certified organic are natural ingredients with no parabens or sulphates included in any of our formulations.
Are Vee Organics products suitable for children?

Vee Organics products have been specially formulated for children to teenagers aged 7 to 17. They do not contain synthetic chemicals and a full ingredients list is provided on the bottle and on each individual product page of website. We recommend a patch test prior to full application.
Do you use Parabens or Sulphates?

No. Our products are chemical free!
Are your products cruelty free and vegan friendly?

Yes, all our products are cruelty free and vegan friendly.
Do I need to keep my Vee Organics products in the fridge?

There is no need to keep the products in the refrigerator, but we highly recommend that they be stored out of direct sunshine, for example a bathroom cupboard where ideally this would be below 25C/77F. It is important to protect precious ingredients from light deterioration, whilst maximising product effectiveness and shelf life. The packaging also helps protect the products, with the coloured bottle helping to protect from the light, while the pump heads protect from finger contamination and oxidisation.
How soon should I use the product after opening?

All products have a 2 year shelf life before opening when stored out of direct sunlight and below 25℃ / 77℉. The Period After Opening (or PAO) recommendation is 6 months.
Do you use artificial fragrances?

No. The wonderful smell is coming from the all-natural ingredients used in Vee products.
Is Vee Organics based in Australia?

Yes! We are an Australian owned company operating and manufacturing our exclusive formulations right here on domestic soil. Our sister company Stem Organics has been operating since 2007 using the same ingredients we have used in Vee Organics, so you can be confident knowing that your children's skin is in good hands.
Can I buy Vee Organics products in stores?

Our products are exclusive to the veeorganics.com online store. Shop with confidence right here.
Do you offer Discounts and Promotional Codes?

Yes we do! Follow our Instagram and Facebook Feeds for our latest offers. We also offer exclusive promotions and new product information to our email subscribers.
I have more questions...

Please head over to our FAQs page for more information on products, shipping, returns and more.