Regular price
$12.00 USD
Sale price
$8.00 USD
Unit price
per
Money Back Guarantee
Sale
Sold out
Tween / Teen Skin Buffer is a must-have for young skin care! Made of silicone, it is hygienic and gently cleanses, minimising acne and skin irritation. Keep your skin feeling smooth and looking beautiful - get your Skin Buffer today!
Crafted with a handle and a finger-sized pocket, it's a cinch to operate. Plus, it arrives tucked neatly into a zippered aluminum pouch for pristine cleanliness.
or make 4 interest-free payments of $2.00 AUD fortnightly with
More info
View full details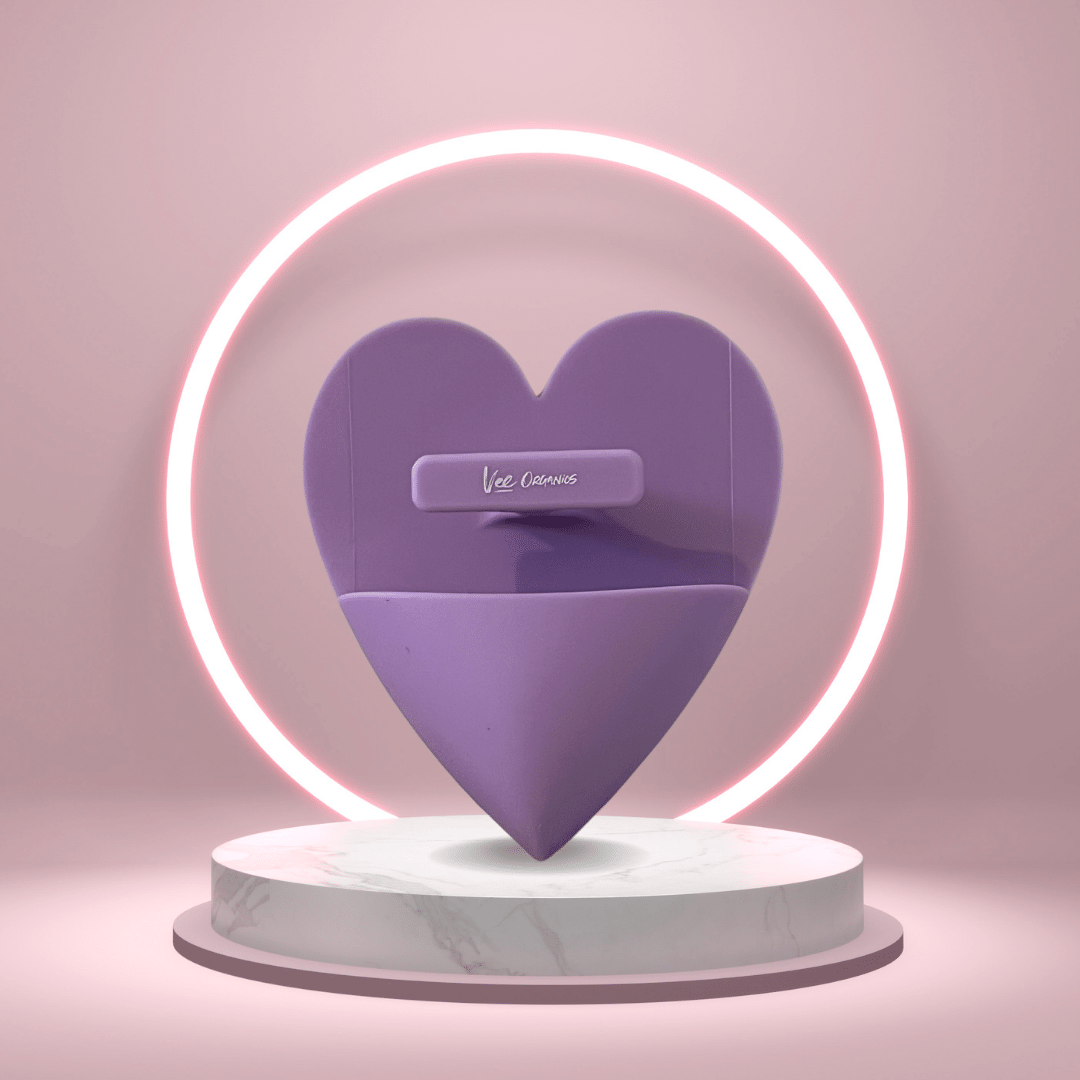 Made in Australia

Free Shipping

Gently Cleansing

Fast Worldwide Shipping

Hygienic
Our Philosophy
Everything you touch, or that touches you, matters.
With that in mind - our philosophy is to take a natural approach to skincare for young skin focusing on high quality ingredients that are not a fashion statement - timeless and effective, for healthy skin habits at an early age. We believe the best skincare is created with skin, health, and life in mind. This is why we have replaced the harsh and potentially ageing chemical ingredients traditionally found in skincare with the innocence and effectiveness of organic and natural alternatives. Vee Organics products soothe, hydrate, and promote anti-acne benefits for healthy, glowing young skin.
Frequently Asked Questions
What is a Skin Buffer?

A skin buffer is used in conjunction with the Breezy Cleansing Milk or even the Silky Skin Exfoliant to gently massage and remove excess oil and dead skin cell buildup.
Why use a skin buffer?

It exfoliates gently to reveal brighter, clearer skin with less congestion, few bumps, and visibly less blackheads.
Are your products certified organic?

Vee Organics products contain up to 95% certified organic ingredients. Each ingredient that is certified organic is listed as so on the product labels and the website. All other ingredients whilst they may not be certified organic are natural ingredients with no parabens or sulphates included in any of our formulations.
Are Vee Organics products suitable for children?

Vee Organics products have been specially formulated for children to teenagers aged 7 to 17. They do not contain synthetic chemicals and a full ingredients list is provided on the bottle and on each individual product page of website. We recommend a patch test prior to full application.
Do you use Parabens or Sulphates?

No. Our products are chemical free!
Are your products cruelty free and vegan friendly?

Yes, all our products are cruelty free and vegan friendly.
Do you use artificial fragrances?

No. The wonderful smell is coming from the all-natural ingredients used in Vee products.
Is Vee Organics based in Australia?

Yes! We are an Australian owned company operating and manufacturing our exclusive formulations right here on domestic soil. Our sister company Stem Organics has been operating since 2007 using the same ingredients we have used in Vee Organics, so you can be confident knowing that your children's skin is in good hands.
Can I buy Vee Organics products in stores?

Our products are exclusive to the veeorganics.com online store. Shop with confidence right here. We do this because we the freshness of our products is really important to us and we want to make sure stock doesn't sit on the shelves for longer than we would like.
Do you offer Discounts and Promotional Codes?

Yes we do! Follow our Instagram and Facebook Feeds for our latest offers. We also offer exclusive promotions and new product information to our email subscribers. You are welcome to contact us and ask at any time.
I have more questions...

Please head over to our FAQs page for more information on products, shipping, returns and more.